CONTACT US FOR HELP WITH HOME AND BUSINESS INSURANCE CLAIMS FROM HURRICANE IDA
504-828-1224
Metairie Property Damage Claims Lawyers
Was Your Insurance Claim Denied or Underpaid?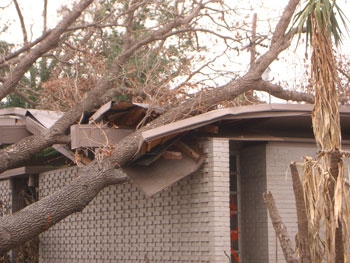 As lifetime residents of Louisiana, we understand what it is like to live through natural disasters. We have been through our share of hurricanes and storms and suffered damages to our homes and business during Hurricane Katrina. This experience made us more determined than ever to ensure that people and businesses are treated fairly by their insurance companies after natural disasters or other property damage events.
Our attorneys have successfully helped hundreds of home and business owners with their property damage claims. After hurricanes Katrina, Rita, Gustav and Ike, we immediately undertook to help those affected by the storms with their insurance losses. We dedicate ourselves to aggressively protecting the rights of people who have suffered losses.
Insurance companies often do not pay out adequate compensation or provide the coverage they are legally bound to provide. Our job is to hold these companies accountable and obtain the maximum compensation our clients are entitled to for the damages their property sustained.
For a free initial case evaluation with our New Orleans property damage claims attorneys, please call 504-828-1224 or contact us online.
To Rebuild, You Must Receive Adequate Compensation
Cleanup and rebuilding from a disaster of any sort is a long, complicated process that is often hampered by resistance from your insurance company. If you are having trouble getting payment on your claim, contact our lawyers to find out how we can help.
Did your insurance company arbitrarily deny a valid claim? If so, we may be able to help you with an insurance bad faith claim.
Our firm has helped people and business owners with property damage claims as a result of:
• Fires
• Floods
• Hurricanes
• Other natural disasters and events
• Oil spills
In addition, we handle claims involving poor workmanship on home elevations. If a contractor or construction company did poor quality repair work on your home, contact us about holding it responsible for the shoddy work.
Contact Our New Orleans Property Damage Attorneys
We have successfully represented hundreds of individuals and businesses for property damage claims. For a free consultation, please call us at 504-828-1224.